Ronie Ganguly
Portfolio Manager, Asia
Blackrock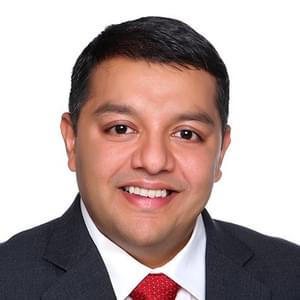 Biography
Ronie Ganguly, CFA, Director, is a Credit Portfolio Manager and a member of the Asia Pacific fixed income team within BlackRock's Asia Pacific Active Investments Group.

Mr. Ganguly has 19 years of investment experience across capital structure of Asian corporates. Before joining BlackRock, he was portfolio manager and senior vice president on the emerging markets portfolio management team with PIMCO, with a focus on Asian credit. Prior to this role, he traded Asian high yield bonds at Deutsche Bank. Previously, he managed structured finance transactions in Asia ex-Japan. He started his career as an equity analyst with a focus on the Indian telecom and media sectors in roles with JPMorgan and Citigroup.

He holds a postgraduate diploma in management from IIM Ahmedabad, and received an undergraduate degree in biotechnology and biochemical engineering from IIT Kharagpur. He is also a CFA Charterholder.
---
Speaker at these events:
Bonds, Loans & Sukuk 24 2020
Asia out of COVID: How are Asian economies positioned amidst a global downturn?