Roland Mees
Director, Sustainable Finance
ING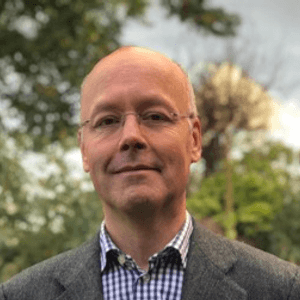 Biography
Roland is a director of Sustainable Finance at ING Wholesale Banking, based in Amsterdam. Roland designed and initiated the lending product, which couples the interest rate on a loan for general corporate purposes to the client's year-on-year improvement of their sustainability performance, as measured by an ESG rating agency. The first ever syndicated EUR 1 billion Revolving Credit Facility for Royal Philips won the GlobalCapital award for the Green/SRI Loan of 2017.
During many years, Roland has performed various roles in and outside ING in structured finance, programme management, data infrastructure and credit risk modelling. He holds Masters Degrees in Mathematics from Utrecht University and Business Administration from the Erasmus University in Rotterdam.
Alongside his roles in banking, Roland has obtained a PhD in practical philosophy and ethics. In his dissertation, Roland analyses the psychological, motivational difficulties of taking action that promotes sustainable development. In November 2019, his book published, titled "Sustainable Action and Motivation, Pathways for Individuals, Institutions and Humanity".
---
Speaker at these events:
2020