Raju Vasudevan
Head of Treasury, Finance, Procurement & Legal
BEEAH Group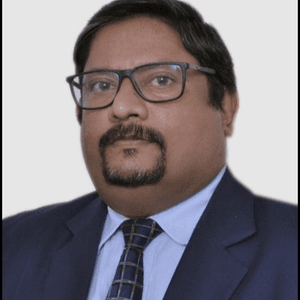 Biography
Raju has been with BEEAH Group for the past seven years. In his current role, he heads the Treasury & Special Projects for the Group Finance team. He has led numerous fundraising transactions to support the expansion and growth of the Group and its associates, including arranging specialised financing structures such as non-recourse project financing and ECA backed funding.
On behalf of BEEAH, Raju led the structuring and award-winning financing of the UAE's first Waste to Energy plant. As part of the Special projects team, Raju manages key M&A activities and supports all the investments by the Group in joint ventures and partnerships across different sectors and geographies.
Raju brings over 30 years of experience to BEEAH Group, including in project finance, transaction structuring, project procurement and project management for key infrastructure sectors such as Roads, Ports, Airports, Power, Education, Healthcare, as well as Urban Transport and Utilities.
Prior to moving to the UAE in 2014, Raju worked as a Senior Consultant with Sutherland Global Services. He spent over 20 years in the infrastructure development and financing space in India, where he was part of a team that pioneered Public-Private Partnerships in the country. While in India, Raju also worked with IDFC, a premier financial institution in Infrastructure Financing and Advisory. Earlier, he also worked with boutique investment banking firm Capital Fortunes and specialist infrastructure consulting firm INMASS. He has been a key advisor to the National Highway Authority of India as team leader for many PPP projects.
Raju holds a Bachelor's in civil engineering from Bangalore University and a Master's in Business Administration (MBA) in Finance and Project Management from Cochin University.
---
Speaker at these events:
Bonds, Loans & Sukuk Middle East 2023
Power, infrastructure and natural resources: What role are bankers and borrowers playing to finance these burgeoning sectors across MENA?