Rahul Sheth
Global Head, Sustainable Bonds, Debt Capital Markets
Standard Chartered Bank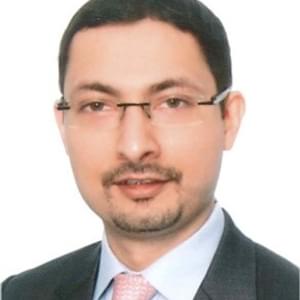 Biography
Based out of Singapore, Rahul Sheth is an Executive Director in Standard Chartered's Capital Solutions team, housed within its Capital Markets franchise. In his role as a solutions specialist, he globally heads the green bonds product and has been responsible for leading pioneering green bond transactions for clients across the bank's footprint including the New Development Bank, Axis Bank, TSKB, Agricultural Bank of China, NTPC, IDBI, Bank of China amongst others. He maintains an active dialogue with investors, regulators and organisations such as the Climate Bonds Initiative and the Green Bond Principles.
---
Speaker at these events:
Bonds, Loans & Sukuk Middle East 2023
Ahead of hosting COPs in the region, how can MENA institutions align their governance structures with global ESG standards to secure more international investment?
Bonds, Loans & Sukuk Turkey 2021 Virtual Conference
Green, social and sustainable: Can ESG and SDG bonds offer an alternative route to access new pools of capital?
Bonds, Loans & Sukuk 24 2020
Corona social bonds: How does the pandemic make a stronger business case for pursuing strategic ESG integration into funding strategies?