Peter Marber
Portfolio Manager
Aperture Investors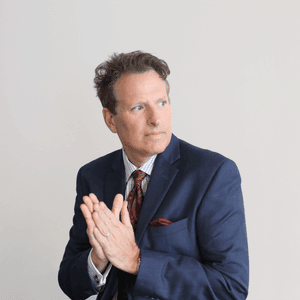 Biography
Peter Marber is the Portfolio Manager of the Aperture New World Opportunities strategy. For over 30 years, Peter has professionally invested billions of dollars for many of the world's largest companies at firms including Loomis, Sayles & Company, HSBC, and Wasserstein & Co.
Though a globally-recognized authority on emerging market economies, Peter landed on Wall Street not because of his love for financial markets, but rather due to his fascination with globalization. Peter studies how countries and their markets evolve to develop a deep understanding of emerging market dynamics. He passes along his curiosity, knowledge and passion as a professor at NYU, Johns Hopkins, Harvard, and Columbia, as well as through his writings on globalization, emerging markets, and higher education.
Peter earned his B.A. at Johns Hopkins, his M.I.A. from Columbia, and his Ph.D from The University of Cambridge. He is an avid composer and guitarist and lives in New York City with his family.
---
Speaker at these events:
Bonds, Loans & Sukuk 24 2020
The damage done: When will the recovery start and what will it look like for emerging economies post-COVID19?