Paul Lund
Senior Director, Head of EMEA Industrials
Fitch Ratings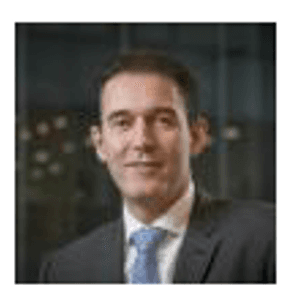 Biography
Paul Lund was appointed Head of Fitch's Industrial Ratings group for Europe, the Middle East and Africa, in April of 2016. He is ultimately responsible for ratings in a diverse portfolio including automotive, manufacturing, aerospace and defence, packaging, building materials, and construction companies.
Paul has an extensive experience in credit ratings, having joined Standard & Poor's in 1998, and a subsequent spell at Moody's, before joining Fitch Ratings in 2014, covering a wide variety of industries and financing structures.
Paul graduated from the University of Liverpool with a B.Eng (Honors) in Mechanical Engineering and Industrial Management.
---
Speaker at these events:
Bonds, Loans & Sukuk Turkey 2021 Virtual Conference
How to access the international markets despite slowing GDP, rising inflation and ratings pressure
Bonds, Loans & Sukuk Middle East 2020 - Virtual Conference
Economic fundamentals vs. market technical vs. ratings: Where do investors see long term value in the GCC credit markets?
Bonds, Loans & Sukuk Turkey 2019
Understanding the current credit market in light of a changing economy: How are investors pricing Turkish bonds?