Octavio Lievano
Country Head, Mexico
Crédit Agricole CIB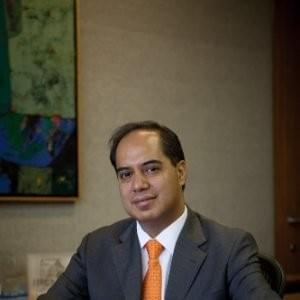 Biography
Octavio joined Crédit Agricole in September 2007 as a senior banker with senior coverage responsibilities over Mexican clients, split among corporations and sovereign entities. Prior to Crédit Agricole, Octavio worked 5 years with Merrill Lynch New York and 7 years in several positions at BNP Paribas Mexico City and New York offices.
With 25 years of commercial and investment banking experience, his transactional track record includes numerous Fixed Income, Syndicated Loans, Structured, Acquisition Finance and Project Finance transactions as well as advisory services. Highlighted recent transactions, both executed with Pemex, are the strategic acquisition of the 4.7% equity stake in Repsol and the first and second issuance of notes guaranteed by the Export-Import Bank outside the aircraft industry.
Octavio holds FINRA's Series 24 license. a B.S. in Accounting from Universidad Mexicana de San Nicolás de Hidalgo, a Master's in International Business from Instituto Tecnológico Autónomo de México, and performed coursework in the Master's Program of International Finance at Brandeis University in Boston and holds a Mexican CPA.
---
Speaker at these events:
Bonds & Loans Latin America 2020 - Virtual Conference
What is the status of Mexican energy projects post-COVID?