Nymia Almeida
Senior Vice President
Moody's Investors Service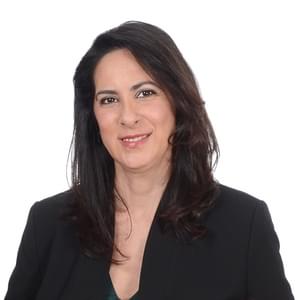 Biography
Nymia Almeida is a Senior Vice President at Moody's Corporate Finance Group in Mexico City, leading the credit analysis and rating process for debt issuers in the Oil & Gas industry in Latin America. Prior to this position she had similar responsibilities for the Latam Media & Telecom as well as Metals & Mining sectors. Nymia joined Moody's in 2005. Up until then, she spent most part of her professional career in financial institutions such as The Chase Manhattan Bank, BankBoston and Bank of America, in Rio de Janeiro, Sao Paulo, Mexico City and New York, in various functions including account manager for corporate clients as well as credit and mergers & acquisitions analyst. Nymia has a MBA from IPADE and received a B.S. degree in Economics from Gama Filho University, in Rio de Janeiro, Brazil. She is fluent in Portuguese, Spanish and English.
---
Speaker at these events:
Bonds & Loans Latin America & Caribbean 2022
How can Latin American issuers & borrowers successfully refinance and restructure debt?