Nick Eisinger
Portfolio Manager, Co-Head of Global Emerging Markets Active Fixed Income
Vanguard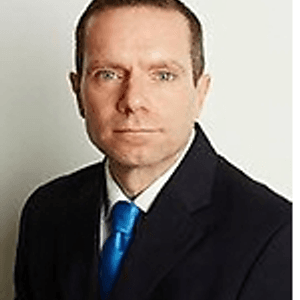 Biography
Nick Eisinger is a principal and co-head of the Vanguard Emerging Markets active funds. In addition he is a senior member of the global (credit) asset allocation committee.
The EM funds invest in hard currency sovereign/quasi sovereign bonds, as well as local currency rates and FX, and some private corporates. EM strategies are made on a standalone basis in two dedicated EM funds, and across the various Vanguard global multi-sector active FI funds. The team manages around USD12bn across its active EM franchise.
Nick previously worked at Fidelity Investments on global bond markets (EM and developed) and macro strategy. Nick has also worked at Deutsche Bank in London on structuring asset-backed transactions across the Middle East and Emerging Europe.
Nick was previously head of the emerging markets securitization team at Fitch in London, and before that worked in global sovereign ratings, also at Fitch, for over 7 years.
Nick graduated from the University of Edinburgh with a 2.1 in modern languages, and also holds a MSc. Post Graduate degree in Latin American Politics and Economics from London University.
---
Speaker at these events:
Bonds & Loans Latin America 2020 - Virtual Conference
Ratings and capital flows: How are downgrades going to impact investor demand for Latin American credit?