Nicholas Samara
Head of Debt Capital Markets, MENA
SMBC EMEA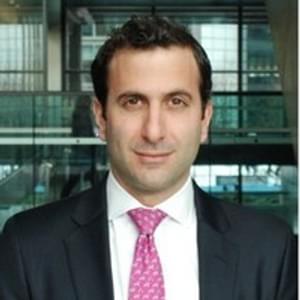 Biography
Nicholas Samara joined SMBC in early 2020 to head their MENA DCM franchise and has recently relocated to Abu Dhabi from London earlier this year. At SMBC, he is tasked with building out their regional DCM platform across product offerings while also bridging the gaps between Asian investors and regional issuers. Nicholas has extensive experience in fixed income markets, also previously having spent over a decade with Citi in New York and London advising clients on private and public capital markets issuances across global emerging and high grade markets. In London, he was part of Citi's emerging markets DCM team, focusing on originating and executing sovereign, corporate and financial institution bond offerings as well as advising issuers on liability management transactions across CEEMEA, executing USD 75 BN of new issues over his time at Citi. His latter years focused solely on MENA, where he furthered his client relationships at senior ministry and executive management levels. Prior to London, Nicholas spent nearly four years with Citi in New York originating and executing 4(2) US Private Placements debt issuances for corporates in the Americas, Western Europe and Australia. Prior to Citi, Nicholas spent one year as a financial analyst with Morgan Stanley in Washington DC.
---
Speaker at these events:
Bonds, Loans & Sukuk Middle East 2023
MENA Fixed Income outlook for 2023/24: What is the credit outlook in MENA and how does this compare to global & EM?
Bonds, Loans & Sukuk Middle East 2022
CAPEX vs refinancing: How much funding do MENA corporates need?
Bonds, Loans & Sukuk Middle East 2021
So much demand and not enough supply: Are sukuk market technicals stacking up?