Neal Lindsay
Head of Real Estate Finance
First Abu Dhabi Bank (FAB)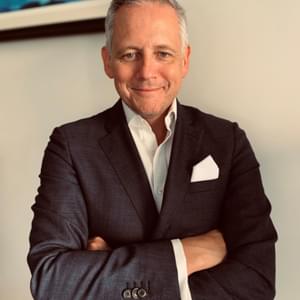 Biography
Neal began his career at Banque Paribas in Dublin before joining Anglo Irish Bank (AIB), and subsequently Bank of Ireland (BOI). He brings 25 years of experience across Commercial Real Estate, Wealth and Treasury. Apart from transacting on multiple real estate deals, Neal has a breadth of knowledge in fund based investment, having established a series of real estate funds at AIB. He has led both equity and debt placements of multiple high value commercial real estate transactions in various international markets across his career.
Neal joined the Bank in January 2015 and is responsible for leading FAB's global real estate finance business across its international footprint having supported clients with bespoke financing structures for assets in the Middle East, Europe, US and Asia.
Neal holds a Bachelor (Hons) in Business Studies degree (Finance) from Dublin City University and holds a Masters degree in Finance from UCD Graduate Business School. He is also a member of Institute of Bankers in Ireland and holds QFA status (Qualified Financial Advisor).
---
Speaker at these events:
Bonds, Loans & Sukuk Middle East 2020 - Virtual Conference
What is the short, medium and long-term impact of Coronavirus on GCC real estate?