Natalya Tueva
Director, Sustainable Finance
SMBC EMEA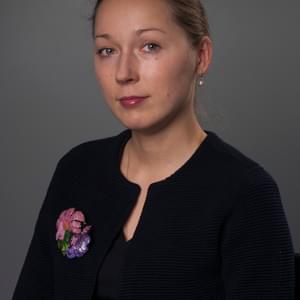 Biography

Natalya is currently Director of Sustainable Finance, Loan Capital Markets for EMEA at SMBC BI having joined the firm in 2021 from HSBC where she spent 10 years with roles covering multi-national, large corporate and private equity invested portfolio companies.
Over the last 5 years Natalya has been leading on sustainable finance origination, structuring and execution of ESG solutions, including Green loans, Social loans and Sustainability Linked loans, for corporate clients. She also developed Green Loan and Sustainability Linked loans riders as well as the Green Loan Eligibility Guide for HSBC UK in partnership with Sustainalytics.
Natalya is a core member of the LMA Sustainability Committee and has been working with the LMA to develop sustainable finance industry guidelines on ESG standards as well as advised the LMA on the application of the Green Loans Principles in the real estate finance lending and investment lending context. Natalya is a CISI Certificate in Corporate Finance qualified.
---
Speaker at these events:
Bonds, Loans & Sukuk Middle East 2023
How are issuers & borrowers benefitting from ESG?
ESG & Capital Markets Africa 2021 - Virtual
To what extent is there a mispricing of African risk when it comes to ESG?