Natalia O'Byrne
Senior Director
Fitch Ratings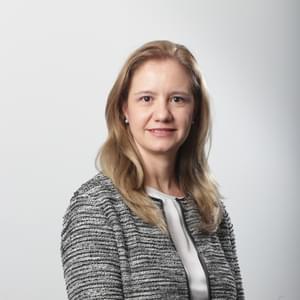 Biography
Natalia O'Byrne is a Senior Director in Fitch Ratings' Latin America corporate finance group and is Head of the Colombian and Caribbean team. She is responsible for overseeing a portfolio of approximately 100 companies, in sectors such as global power, food & beverages, building materials & construction, water and sewer, telecommunications, oil & gas, and health care.
Natalia has more than 15 years of experience as a financial analyst. Before she took over responsibility of the Colombian corporate finance group in 2014, Natalia was a Director for the corporate group at Fitch Ratings Colombia, responsible for rating telecommunications, health, gas utilities and retailing companies, among others. Her prior experience includes working in Colombia Telecomunicaciones and Duff and Phelps Credit Rating Co. (DCR).
Natalia has a B.A. in Finance and International Affairs from Universidad Externado de Colombia, and a MBA from Instituto Panamericano de Dirección de Empresas IPADE in México D.F.
---
Speaker at these events:
Bonds & Loans Andes 2021 - Virtual Conference
How have Andean borrowers and issuers adapted their 2021 financing strategies to raise liquidity quickly in a low-rate environment?
Bonds, Loans & Derivatives Andes 2020
How are blue-chips taking advantage of low rates to raise finance and optimise capital structures?