Nadia Zubairi
Head of Debt Capital Markets
Bank ABC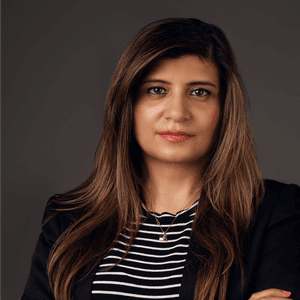 Biography
Nadia Zubairi is the Head of Debt Capital Markets for Bank ABC. She is a DCM practitioner who has worked in the region since 2006 with product expertise across conventional and sukuk markets. Nadia has been instrumental in setting up the DCM platform for Bank ABC and has executed transactions for leading issuers across MENAT.
Nadia has led several landmark issuances for sovereigns throughout her career and in her role as Head of DCM has led around 40 deals in the past 3 years covering both bond and sukuk. Prior to Bank ABC Nadia has worked with a number of international institutions including Standard Chartered Bank, ABN AMRO and American Express.
Bank ABC offers a wide range of international wholesale banking services including Corporate Banking & Financial Institutions, Project & Structured Finance, Syndications, Treasury, Trade Finance services, and Islamic Banking as well as Retail Banking.
Bank ABC network spreads across five continents, covering countries in the Middle East, North Africa, Europe, the Americas and Asia.
---
Speaker at these events:
Bonds, Loans & Sukuk Middle East 2023
Unlocking Sukuk: Insights into Air Lease Corporation's ground-breaking transaction
Bonds, Loans & Sukuk Middle East 2022
Assessing the outlook for the MENA Fixed Income landscape in 2022/23
Bonds, Loans & Sukuk Middle East 2020
US High Yield or RegS market: How private sector BB and B rated companies should approach the international capital markets
Bonds, Loans & Sukuk Turkey 2019
Understanding the current credit market in light of a changing economy: How are investors pricing Turkish bonds?