Miguel Cardozo
Vice President
Peruvian Mining Institute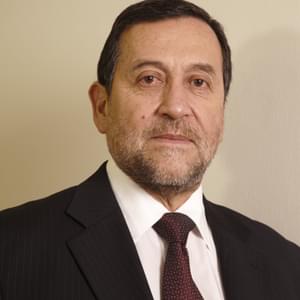 Biography
El Dr. Cardozo es un geólogo de exploración graduado en la Universidad Nacional de Ingeniería, Lima y doctorado en la Universidad de Heidelberg, Alemania. Tiene 46 años de experiencia en exploración y negocios mineros en diversos lugares del continente americano, y ha ocupado cargos gerenciales en Newmont, North Limited, Teck, Placer Dome y Aurion Gold, entre otros. Es el actual Presidente y CEO de Alturas Minerals Corp, una empresa junior de exploración minera listada en la TSXV y la Bolsa de Valores de Lima, y es además fundador y socio principal del conglomerado familiar CP Group que comprende a Exploandes, Geodrones, Explosupport, Explotrack e IPC Salud, que brindan una variedad de servicios a la industria minera, construcción, energía, medicina y otros sectores de negocios. Actualmente, es Vice Presidente del Instituto de Ingenieros de Minas del Perú.

Dr. Cardozo is an Exploration Geologists graduated at the Universidad Nacional de Ingeniería in Lima and with a PhD degree from the University of Heidelberg in Germany. He has over 40 years of mineral exploration experience throughout the Americas and has occupied senior management roles with Newmont, North Limited, Teck, Placer Dome and Aurion Gold amongst others. He is currently the President and CEO of Alturas Minerals Corp a junior exploration company dual listed at the TSXV and the Lima Stock Exchange and the founder of the family-owned CP Group S.A.C. holding company comprising ExploAndes, Geodrones, HelixBios Peru, Explosupport, Explotrack and IPC Salud that provide a variety of services to the mining industry, construction, energy, medicine and other business sectors. He is the current Vice President of the Instituto de Ingenieros de Minas del Perú (IIMP).
---
Speaker at these events:
Mining & Investment Latin America Summit 2019
What is next for the Peruvian mining industry?