Michelle Leong
Country Head for Kingdom of Saudi Arabia, Bahrain & Jordan
UK Export Finance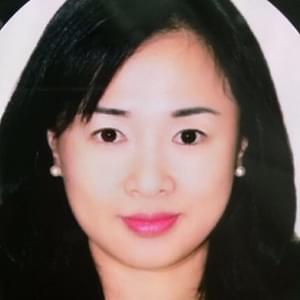 Biography
•Michelle Leong joined UKEF in June 2019 as International Export Finance Manager covering the business origination activities for the Middle East (GCC and non-GCC ex Egypt), Afghanistan & Pakistan region based in Dubai British Embassy. She was promoted to Head of Export Finance for the Kingdom of Saudi Arabia, Bahrain and Jordan in 2021.

•Michelle has been living in the Middle East Region for the past 14 years including the first 5 years in Riyadh, KSA. She has over 16 years corporate banking experience mainly covering corporate restructuring, trade supply chain financing, relationship management and credit analysis in Southeast Asia and London where she held the position of Director in Non-Bank Financial Institutions, responsible for onboarding the Europeans and the America's hedge funds and real money funds portfolio of names.

•Michelle passed with Distinction the Bachelor of Business major in Accounting from RMIT University Australia. A member of the Australian Society of Certified Practicing Accountants, she also holds an Executive MBA from Bayes Business School, UK where she graduated with Distinction. She was awarded the lifetime membership to the Beta Gamma Sigma for her academic achievement.

•Michelle will be relocating to Riyadh KSA after Summer 2022.
---
Speaker at these events:
Capital Markets Saudi Arabia 2022
Underwriting and syndicating loans post-COVID: Which banks can support Saudi Arabia's corporates funding needs?