Marco Massucco
Managing Director, Head of Institutional and Corporate Sales International
First Abu Dhabi Bank (FAB)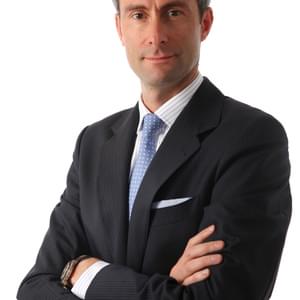 Biography
Marco runs the sales team of NBAD in charge of structuring and marketing cash and derivative products across asset classes to large corporates worldwide. Marco manages a team of cross asset sales based in several locations (Abu Dhabi, Dubai, Cairo, Muscat, London, Paris, Hong Kong) covering corporate clients for global markets products.
Within the interest rate hedging space, NBAD is a leader in the Middle East thanks to appetite for long dated transactions and the ability to act as a market maker in both G10 and local currency risk.
Over the past few years, NBAD has executed some of the largest transactions ever completed in MENA, at times acting as hedging coordinator for GREs and large multinationals.
NBAD is the leading bank in the Middle East and one of the safest banks in the world. Our roots in Abu Dhabi give us a deep understanding of the dynamics of the Arab region and its connection to the world's markets. And we aim to become the number one bank for anyone who wants to do business along the West-East Corridor.
Prior to joining NBAD in 2013, Marco spent the previous 12 years in London working for Merrill Lynch and Credit Suisse in several roles focusing on marketing risk management solutions to European corporates. He was Responsible for origination and structuring of strategic solutions for Southern European corporates. The Product range included interest rates derivatives, credit trades for liquidity management, event-driven strategic fx transactions and commodities hedging. He also had several roles in structuring and marketing derivative products for Italian corporates, working in joint-venture with DCM, investment & corporate banking.
---
Speaker at these events:
Bonds, Loans & Sukuk Middle East 2019