Luis Martínez
Senior Director, Sector Specialist, Soft Industries
S&P Global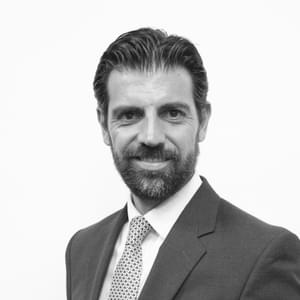 Biography
Luis Manuel Martínez is Senior Director and Sector Specialist, Soft Industries in the Corporate Ratings group. He joined S&P Global Ratings in 2004 and prior to his current position he performed as analyst in the corporate and infrastructure sector; he also was in charge of the Public Finance ratings group in Mexico.
Before joining S&P Global Ratings, Luis Manuel worked in the Development Bank for North America in San Antonio, Texas as Project Manager. He started his career as credit analyst in 1998 in the Corporate Bank area of Banco Nacional de México, currently part of Citigroup.
Luis Manuel has a B.A. in Economics from the Instituto Tecnológico Autónomo de México (ITAM) and he has a Master in Administration (MBA) from the Kenan Flagler Business School in the University of North Carolina at Chapel Hill.
---
Speaker at these events:
Bonds, Loans & Derivatives Mexico 2020
Trade wars, rate cuts and US elections: Assessing the impact of macroeconomic volatility on the Mexican economy