Lucas Aristizabal
Senior Director, Latin America Corporate Ratings
Fitch Ratings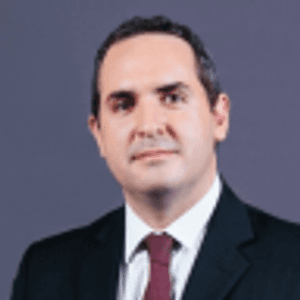 Biography
Lucas Aristizabal is a senior director in Fitch Ratings' Latin American corporates group. His primary areas of expertise are the electric-power utilities and energy (oil and gas) industries, for which he is the primary analyst for robust portfolio of credits. Mr. Aristizabal began his career at Fitch in 2002. While at Fitch, Lucas has worked in a number of rating transactions with different levels of complexity, ranging from single-unit power plants to multinational corporations with diverse risks and business lines.
Mr. Aristizabal has authored several credit analysis and special reports focusing on electric-power and energy in Latin America. Mr. Aristizabal earned a Bachelors of Science degree in Commerce and Economics from DePaul University, Chicago, Illinois. He also earned a Master in Business Administration (MBA) at the University of Chicago Booth School of Business with concentrations in Finance, Economics, and Accounting.
---
Speaker at these events:
Bonds & Loans Latin America 2020 - Virtual Conference
What is the status of Mexican energy projects post-COVID?
Bonds, Loans & Derivatives Mexico 2020
On the road to refinancing: How can the administration instil greater confidence in the Oil and Gas sector?