Leonardo Osorio
Executive Director
SMBC EMEA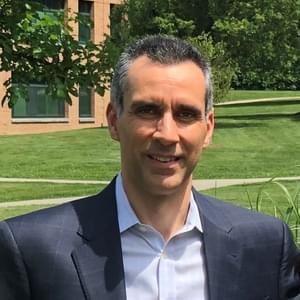 Biography
Leonard Osorio joined SMBC on 2018 as Executive Director in the Latin America Project Finance Division, covering natural resources sector, including oil & gas, petrochemicals, and mining. Mr. Osorio has 20 years of banking experience in the energy and natural resources sectors in Latin America. Mr. Osorio led for 17 years international commercial banks, and founded and managed a financial advisory boutique for 3 years.
Prior to his current position, Mr. Osorio led the financial advisory business for Credit Agricole CIB covering Latin America. Within his broad experience, Mr. Osorio has been involved in relevant mid-stream transactions such as: Sell-side Financial Advisory for a minority stake in a LNG regasification terminal in Mexico, buy-side Financial Advisory for an acquisition of a natural gas infrastructure facility in Mexico and Financial Advisor for the expansion and modernization project of the Cartagena Refinery, raising USD 3.5 billion of debt from ECAs and commercial banks. Other M&A and financing transaction include: Financial Advisory to EDF and AME on the acquisition and financing of a 750MW thermal generation portfolio in Chile and Financial Advisory to Empresas Públicas de Medellín on the financing plan for a USD 5 billion 2,400 MW hydroelectric project in Colombia
Leonardo holds an Electrical Engineering degree from Universidad Simón Bolívar and a MBA from Massachusetts Institute of Technology (Sloan).
---
Speaker at these events:
Bonds, Loans & Sukuk 24 2020
How is COVID-19 and the fall in oil prices impacting infrastructure deals in Latin America?