Kathleen Holtzman
Managing Director, Latin America
Fitch Ratings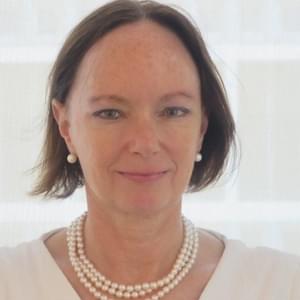 Biography
Kathleen Fuentes Holtzman is Managing Director of Latin America business relationship management at Fitch Ratings. Kathleen is responsible for business relationships across corporates, sovereigns and supra-national issuers in addition to bankers and private equity.
Kathleen was previously Vice President in the private placements group of Daiwa Securities responsible for originating and structuring financial and commodity future flow securitizations. Kathleen began her finance career in the project finance group of Lucent Technologies.
Kathleen earned a BA of political economy and philosophy at Trinity College, University of Toronto; an MBA from The Wharton School with a concentration in finance; and an MA in international studies from The Lauder Institute of The University of Pennsylvania. Kathleen speaks English, Portuguese and Spanish.
---
Speaker at these events:
Bonds, Loans & ESG Capital Markets Latin America & Caribbean 2023
Bonds & Loans Latin America & Caribbean 2021
Chairperson's opening remarks
Chairperson's closing remarks followed by close of Day Two