Kashif Rana
CFO
ACWA Power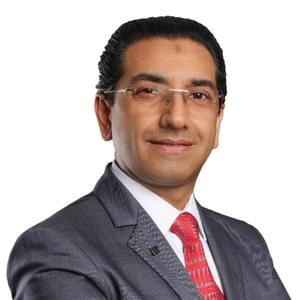 Biography
Kashif Rana serves as the Chief Financial Officer of ACWA Power, having joined the Group as Director of Accounting, Controls and Taxation in 2009. His responsibilities include ensuring a 100 percent contracted business model with long term purchase agreements with investment grade off-takers, generating stable long-term income whilst maintaining superior cash flows from the operations.
With 20 years of experience in the power and water sector, Mr. Rana has successfully led operational finance activities for the Group and its investments in developing and implementing best practices around long-term planning, audits, accounting, reporting, insurance, corporate legal, treasury, and tax structuring, in addition to leading a private security offering with sovereign institutes of Saudi Arabia. Mr. Rana sits on the board of several companies owned and operated by ACWA Power.
Prior to joining ACWA Power, Mr. Rana served as the CFO of AES Middle East.
Mr. Rana is a certified Chartered Accountant from the Institute of Chartered Accountants of Pakistan.
---
Speaker at these events:
Capital Markets & ESG Finance Saudi Arabia 2023
To list or not to list: What is driving Saudi Arabia's IPO boom?
Bonds, Loans & Sukuk Middle East 2023
To list or not to list: What is driving MENA's IPO boom?