Kaan Nazli
Senior Portfolio Manager and Economist, Emerging Markets Debt
Neuberger Berman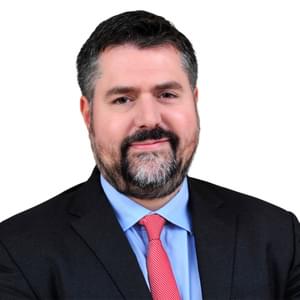 Biography
Kaan Nazli is Senior Economist and Portfolio Manager for Emerging Markets Debt at Neuberger Berman. He has previous positions in ING Investment Management and Medley Global Advisors, where he was responsible for macro research and sovereign debt credit views. Before that, he worked as a research analyst for Eurasia Group where he advised financial institutions on east central Europe. He played a key role in establishing the Lehman Brothers Eurasia Group Stability Index (LEGSI), a comparative political and economic stability index designed to measure stability in more than 20 emerging markets. Kaan Nazli received a Bachelor's degree in International Affairs from the University of Ankara, Turkey and earned a Master's Degree in Political Economy from New York University. He holds the Chartered Financial Analyst (CFA) and Chartered Alternative Investment Analyst (CAIA) designations.
---
Speaker at these events:
Bonds, Loans & ESG Capital Markets CEE & CIS & Türkiye 2023
A new path for Türkiye? What impact will the results of the 2023 Turkish election have on monetary policy, international market engagement, and pricing for local borrowers?
Bonds, Loans & Sukuk Africa 2020 - Virtual Conference
Africa's economic outlook for 2021 and beyond: A regional run-down of post-COVID-19 growth across the continent