Jones Gondo
Senior Research Analyst: Credit
Nedbank CIB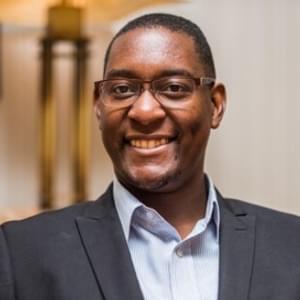 Biography
Jones is an Economist and a top-rated financial analyst in South Africa. He is a Senior Research Analyst in Nedbank CIB Markets covering fixed income, credit, ESG and credit ratings advisory. Jones has in-depth knowledge of Sub-Saharan African economies and CEEMEA banking systems. Prior to joining Nedbank in 2016, Jones worked as an Analyst at S&P Global Ratings responsible for CEEMEA financial institutions and non-financial corporate issuers. Jones has also worked as a Development Economist and advisor to governments, donor agencies and international finance institutions across Sub-Sahara Africa, with a focus on shared value and impact strategies in development finance. Jones holds a Masters in Economics from University of Cape Town and Executive Education Programmes from NYU Stern School of Business and Duke University.
Jones has extensive experience in credit market research and fundamental ratings analysis covering sovereigns, financial institution and corporate credits.
He is currently a rated South Africa corporate credit analyst at Nedbank CIB Markets Research.
Prior to this, he covered issuer research and debt advisory in Nedbank's investment bank – debt capital market origination.

As a consultant in development economics, Jones covered an array of public and private sector clients across Africa; focusing on developing industrial and financial sector deepening policies; designing, monitoring and evaluating development finance impact funds seeded by multilateral financial institutions and donor agencies; developing public policy position papers for a variety of South African business chambers; and designing shared value and impact strategies for the extractives industry in Sub-Sahara Africa.
Jones' professional experience has covered multiple jurisdictions; including in-depth knowledge of Sub-Saharan African economies and CEEMEA banking sectors.
---
Speaker at these events:
Bonds, Loans & Sukuk Africa 2022
Chairperson's opening remarks