Jason Ward
Executive Director Exploration
SolGold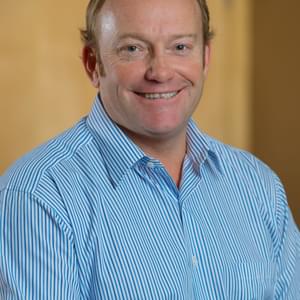 Biography
Head of Exploration at SolGold, Mr Jason Ward has been instrumental in the Company's success to date. Having been involved in the Company since its inception in 2006, Jason has played a critical role in developing SolGold's outstanding presence in Ecuador. Alongside developing the Cascabel project, in which capacity he is President of the Ecuadorean holding company Exploraciones Novomining S.A. ("ENSA"), and managing SolGold's four 100% owned subsidiaries, which have produced an unrivalled exploration portfolio across the rest of Ecuador, Jason has created a fully comprehensive corporate infrastructure for SolGold in Ecuador, run via the Company's office in Quito. In addition to Jason's technical role he oversees all local labour force development, community relations, landholder relations and government relations.
Jason is an exploration geologist with 25 years' experience. He has an extensive track record of successfully managing exploration teams working with a wide variety of cultures in challenging social, physical and geological terrains and remote locations around the world.
Jason holds a Bachelor of Applied Science, Geology and is a Fellow of the Australasian Institute of Mining and Metallurgy. Jason is also fluent in Spanish.
---
Speaker at these events:
Mining & Investment Latin America Summit 2019
Ecuador: capitalising on current interest while avoiding growing pains