Jan Dehn
Head of Research
Ashmore Investment Management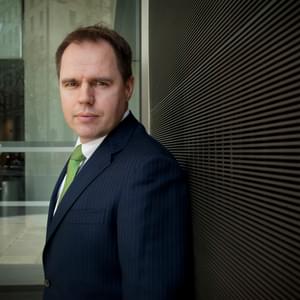 Biography
Dr Jan Dehn, Global Head of Research and member of the Investment Committee, joined Ashmore in 2005. As a global strategist and economist, with vast experience in international macroeconomic issues, Jan is responsible for making key calls on markets and economies at a global level. His expertise spans developed and Emerging Markets with particular emphasis on the international linkages between economics, finance and politics. At Ashmore, Jan has traded developed and Emerging Markets, including sovereign external debt, local currency bonds, FX, corporate bonds, and Frontier Markets.
Earlier in his career, Jan was a strategist at Credit Suisse First Boston in New York and London. He has also worked as a consultant at the World Bank in Washington DC undertaking research on public finance and commodity issues, and has been an economic adviser to a number of Emerging Markets governments.
Jan holds a Doctorate in Economics from Oxford University, a Master's Degree in Quantitative Economics from Warwick University, and a Bachelor's Degree in Economics from Sussex University. He has lived on three continents and travelled to more than 140 countries. He is also a fully qualified wooden shipwright.
---
Speaker at these events:
Bonds, Loans & Sukuk 24 2020
After turning on the printers, will developed market stimulus make its way into emerging markets?
---
Articles from Bonds & Loans