Iman Abdel Khalek
Managing Director, Co-Head CEEMEA Debt Capital Markets
Citi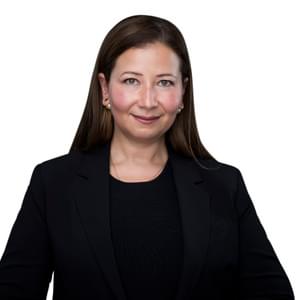 Biography
Iman is responsible for Citigroup's Middle East & North Africa Debt Capital Markets Business, based in Dubai. In her current role, she advises sovereigns, corporates and financial institutions on access to the international bond & Sukuk markets. Iman's career spans 18 years with Citigroup in various roles. She holds a BA in Business Administration from the American University in Cairo.
Citi has been present in the Middle East for more than 50 years, primarily through Citibank. The bank is directly represented in main markets, including the UAE, Egypt, Qatar, Kuwait, Jordan, Bahrain, Lebanon, Algeria, Tunisia and Morocco. It has more than 30 branches and offices in the region. Across the region, the bank offers a range of corporate finance services, including securitization, project & structured trade finance, syndication and advisory.
In 2006, Citi opened its regional Middle East office at Dubai International Financial Centre (DIFC) following approval by the Dubai Financial Services Authority to operate as an authorized firm at the DIFC in mid-2006. Today, the DIFC houses Citi's Middle East Division management, Investment Banking and Equity businesses in the MENA region along with Islamic Banking and non-UAE regional banking businesses. In 2007, the bank established a dedicated MENA-level equity research team covering major sectors (banks, construction, telecom) operating out of the DIFC.
Citi's journey in the United Arab Emirates started in 1964 when Citibank, a member of Citi, opened its first branch in Dubai followed by Abu Dhabi in 1971. Since then, the bank has been known for delivering excellence and consistently introducing world-class banking products and services to UAE market.
---
Speaker at these events:
Bonds, Loans & Sukuk Middle East 2021
GCC Structured and project bonds: Is the market finally taking off?
Bonds, Loans & Sukuk Middle East 2019