Ikbal Daredia
Advisor to the CEO
ICD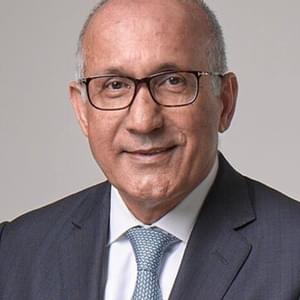 Biography
Mr. Ikbal Daredia has over 35 years of experience in Islamic banking. Prior to joining ICD, he was Senior Executive Director (Capital Markets and Treasury) of Ibdar Bank BSC. He was also the Global Head of Investment Banking in Bank Alkhair. He has held the positions of Acting Group CEO of Bank Alkhair and CEO of its Malaysian subsidiary Alkhair International Islamic Bank. Prior to that he was the Deputy Chief Executive Officer of Noriba, UBS's former global Islamic platform for Shari'ah compliant products and services. Prior to Noriba, Mr. Daredia worked for four years with ABN Amro Bank in Bahrain as the Global Head of Islamic Financial Services. Mr. Daredia has originated and executed several Islamic ally structured cross-border transactions for sovereign entities and corporates in Turkey, the GCC countries, the Philippines, India, Pakistan and the United Kingdom.
•
In 2007, he led the distribution efforts for two Sukuk with a total value of US$1.6 billion issued on behalf of a prominent Saudi corporate. He was also the Noriba project leader for the first ever US$ 750 million Exchangeable Sukuk for Khazanah, Malaysia, and the US$ 350 million first internationally rated corporate Sukuk for Sarawak Corporate Sukuk Inc. (Malaysia), which was jointly led by UBS Investment Bank and Noriba in 2004. Prior to this, in 2001, he worked on the Sukuk issue for Kumpulan Guthrie, Malaysia.
•
Mr. Daredia is an Associate of the Chartered Institute of Bankers, England.
---
Speaker at these events:
Bonds, Loans & Sukuk Middle East 2020 - Virtual Conference
How to anchor a RegS Sukuk in 2021: Which regional banks are ready to underwrite deals today?