Hamid AlHashimi
Treasurer
Bahrain Mumtalakat Holding Company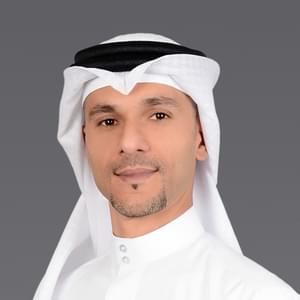 Biography
Hamid is the Treasurer of Bahrain Mumtalakat Holding Company, The Sovereign Wealth Fund of the Kingdom of Bahrain.
He has 20 years of extensive experience in Treasury and Capital Markets with a wide reaching network that began in 2002 through a journey that took him to a number of leading international and regional Treasuries including Citi, Credit Agricole, National Bank of Kuwait, Unicorn Investment Bank and United Gulf Bank amongst others. Throughout his experience, Hamid headed the Treasury Departments in numerous financial institutions for more than 10 years. As a member of the executive management, Hamid has always been a key member of the various management committees, including ALCO, Risk, Compliance, Investments etc.
Hamid brings a wealth of solid knowledge across all asset classes (buy and sell side) including structuring, sales and trading in the various international and regional financial institutions, both conventional and Islamic.
Working closely with the regional corporates and holding companies as well as being lead syndicate for a number of regional issuances has gained Hamid the insight and ability to cater to the different needs and requirements of Governments, Corporates and all types of Financial Institutions.
---
Speaker at these events:
Bonds, Loans & Sukuk Middle East 2021
(L)IBOR transition: What are the new benchmark rates, what are the hedging structures and what is the impact on debt pricing?