Guy Lundy
Futurist and Leadership Consultant
Spencer Stuart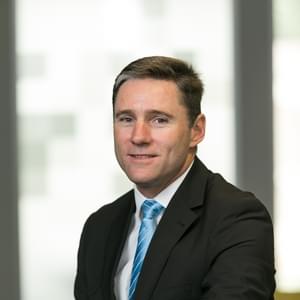 Biography
Guy Lundy is a respected professional futurist and conference speaker who has presented around the globe on future trends impacting South Africa, Africa and the world. He is also a Consultant at the global leadership consulting firm, Spencer Stuart. He was previously the CEO of Accelerate Cape Town, a business think-tank representing 50 of South Africa's largest corporations, and he has been a Director of several South African companies.
Guy has worked as a management consultant for more than 20 years and he spent several years running his own corporate strategy consultancy, helping large companies develop foresight and an understanding of future trends. He has worked at international firms such as Ernst & Young, Oracle, Dimension Data and the London Stock Exchange, during several years of living on four continents.
Currently based in Johannesburg, Guy was born and raised in Cape Town. He completed his Bachelor of Commerce (Honours) in Economics at UCT and his Masters in Futures Studies at Stellenbosch University. He is the author of two books about South Africa and its future, namely "South Africa: Reasons to Believe" and "South Africa 2014: The Story of our Future". In 2009 Guy was listed by the Business Day newspaper as one of the 'Top 100 Thinkers in South Africa'.
Testimonals
"You were absolutely superb! People have not stopped raving about your presentation - it was exactly what we needed at exactly the right time! I know the whole of PGP would like to see you back with us sometime."
Marketing Manager, Pam Golding Properties
"Many thanks again for your most interesting and inspiring talk on the future of South Africa."
Vice President, BHP Billiton
"Your presentation was thought-provoking and points you raised were referred to several times during the remainder of the conference. Enjoy your London trip - I'm sure you'll have them coming home en masse!"
Communications Manager, Mondi Business Paper
---
Speaker at these events:
Bonds, Loans & Sukuk Africa 2020 - Virtual Conference
Africa's economic outlook for 2021 and beyond: A regional run-down of post-COVID-19 growth across the continent
Bonds, Loans & Sukuk 24 2020
Bonds, Loans & Sukuk Africa 2020