Geraint Thomas
Head of Sustainable Finance, EMEA
MUFG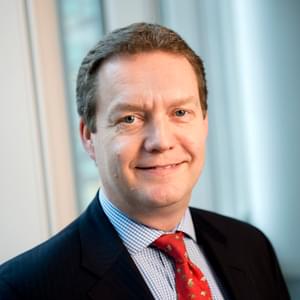 Biography
Geraint has over 30 years of experience in the Financial Services. He is responsible for a number of core products within the Capital Markets Group – including Green funding, ratings advisory, M&A financing, high yield debt and investor presentations.
Geraint has been an integral part of structuring MUFG's own green bond issuing programme since 2016 and regularly engages with MUFG Clients around their new and existing green, social & sustainable frameworks and funding needs and represents MUFG at relevant market events on the subject.
Prior to joining MUFG, Geraint was Head of Credit Research at Commerzbank, Head of European Credit Research at BNP Paribas and has also worked at UBS and Fitch Ratings.
---
Speaker at these events:
ESG & Capital Markets Africa 2021 - Virtual
How should prospective ESG-related issuers be navigating and implementing frameworks, regulations and reporting metrics?
Bonds, Loans & Sukuk Middle East 2020 - Virtual Conference
The ESG renaissance: Transitioning financing beyond SDG signatures
Bonds, Loans & Sukuk Saudi Arabia 2019
Green bonds/sukuk: How are investors integrating ESG into their approach to fixed income investments? What metrics are they using?
Bonds, Loans & Sukuk Africa 2019
Going green: Evaluating the business case for borrowers accessing ESG financing and assessing investor appetite on the continent