Frank Holmes
Chief Executive Officer and Chief Investment Officer
US Global Investors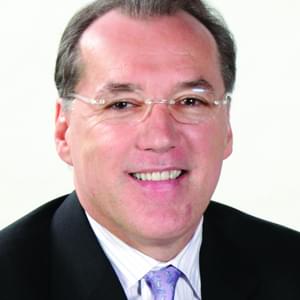 Biography
More than 30 years ago, Frank bought a controlling interest in U.S. Global Investors and has led the company, as CEO and chief investment officer, to become a go-to destination for investors seeking exposure to gold, natural resources, emerging markets and more. In 2006, Frank was selected mining fund manager of the year by the Mining Journal, and in 2011, he was named a U.S. Metals and Mining "TopGun" by Brendan Wood International. In 2016, he and portfolio manager Ralph Aldis received the award for Best Americas Based Fund Manager from the Mining Journal.
Frank is known as one of the world's leading experts on gold finance and investing. He is the co-author of The Goldwatcher: Demystifying Gold Investing. His award-winning CEO blog, Frank Talk, is one of the very first to appear in the world of finance. More than 30,000 curious investors subscribe to his weekly commentary in the highly popular Investor Alert newsletter, read in over 180 countries and territories. His work regularly appears in Forbes, Seeking Alpha, Wall Street Journal's "Experts Corner," Kitco, GoldSeek and much more.
Frank is a true global citizen. A much-sought after keynote speaker at national and international investment conferences, he's spoken at the Investing in African Mining Indaba conference, the Denver Gold Group's European Gold Forum and numerous Money Show and Mining Journal events.
His frequent travels, in fact, helped inspire him to launch the U.S. Global Jets ETF (JETS) in 2015, still the only ETF on the market that focuses on the global airline sector. He followed this up, in 2017, with the U.S. Global GO GOLD and Precious Metal Miners ETF (GOAU), which provides investors to companies engaged in the production of precious metals, with an emphasis on the royalty and streaming model.
Besides his writing and speaking, Frank is a regular commentator on financial television networks such as CNBC, BNN and FOX Business. His thoughts on the gold industry can be regularly seen on Kitco News, in collaboration with TheStreet.com.
Always forward-looking, Frank led U.S. Global Investors into the blockchain and cryptocurrency space by making a strategic investment in HIVE Blockchain Technologies, the world's first publicly-traded company engaged in the mining of virgin digital coins. Frank was appointed non-executive Chairman of the Board, and he now leads the HIVE board of directors, contributing to the company's vision and overall strategy.
When Frank isn't working he enjoys spending time with his family, participating in long-distance running – including full and half marathons – reading, and exploring the local art community, whether that's in San Antonio or in Toronto, the two cities where he splits most of his time.
---
Speaker at these events:
Bonds, Loans & Sukuk 24 2020
How COVID-19 Is Impacting Commodity Prices and Precious Metals
Mining & Investment Latin America Summit 2019
Chairperson's opening remarks
KEYNOTE: Making sense of today's world: How are metals prices being impacted by a combination of global growth and macro volatility?
Mapping the mining landscape in 2019-2020: What shifts can be expected and where does the sector sit in the global economy?
Chairperson's closing remarks followed by cocktail reception hosted by BNP Paribas
Chairperson's opening remarks
---
Articles from Bonds & Loans