Facundo Salinas Aguirre
Director, Public Investment
Ministry of Finance, Paraguay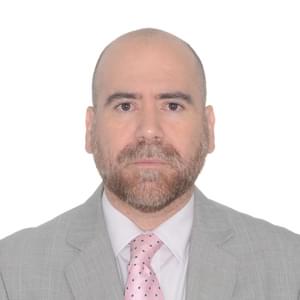 Biography
Facundo Salinas is currently the principal of the Directorate for the Public Investment System (DSIP) – Ministry of Finance of Paraguay. Mr. Salinas has worked in the preliminary draft of the PPP Law and in its regulatory decree, which is now in its implementation.
With more than 10 years in the public sector, Mr. Salinas has been the adviser of the Vice Minister of Economy and head of the Department of Public Private Partnership of the DSIP.
Mr. Salinas has also worked as the Head of the Cabinet of the Vice Ministry of Economy, as the Coordinator of the Legal advice of a National Secretariat and attorney's work in legal studies and as an independent litigator.
Facundo Salinas is a lawyer who graduated from the Universidad Católica Nuestra Señora de la Asunción and holds a Master in Law from the University of Barcelona. Furthermore, he has a certification in "Infrastructure in a Market Economy: Public-Private Partnerships in a Changing World" and "Leading Economic Growth" from Harvard Kennedy School.
Mr. Salinas also completed a postgraduate course in: "Current Issues of Constitutional Law" and in "Constitutional Procedural Law" at the University of Buenos Aires and a certification in Public Private Partnerships by the Instituto Tecnológico de Estudios Superiores de Monterrey. Mr. Salinas participated in the PPP Training Program at HM Treasury.
---
Speaker at these events:
Bonds & Loans Latin America 2020 - Virtual Conference
PPPs, project bonds and collateral: How can Southern Cone governments and issuers structure and fund their energy and infrastructure projects?
Project Finance & Capital Markets Latin America 2020 - Virtual Conference
Southern Cone Infrastructure and PPP: How are governments looking to increase FDI into their countries' renewable energy and infrastructure requirements?
Bonds, Loans & Derivatives Argentina 2019
Funding Argentina and Paraguay's critical infrastructure and energy project pipeline: Where will the money come from and who is prepared to take the risk? What does the structure look like?