Emre Hatem
Director of Corporate Loans and Project Finance Restructuring Department
Garanti BBVA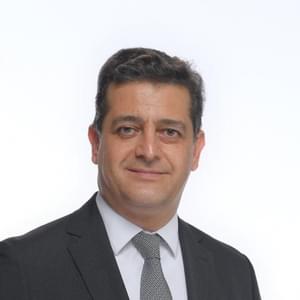 Biography
Emre Hatem works at Garanti BBVA as Director of Investment Banking and Finance. He has more than 20 years hands-on experience in project and structured finance, investment banking and restructurings.
He also leads the Sustainability Team of the bank and is the Board Member representing Garanti Bank at LYY Telekom. He is also a member of the Supervisory Board of Turkish Wind Energy Association (TÜREB).
He holds a Bachelor's degree in Civil Engineering from Boğaziçi University, along with a Master's degree in Management from Marmara University and completed Columbia Business School Emerging Leader Development and Maine University Business Administration Programs.
---
Speaker at these events:
Bonds, Loans & Sukuk Turkey 2021
Commercial banks, DFIs and ECAs: Who is driving Turkey's syndicated loan market?
Bonds, Loans & Sukuk Turkey 2021 Virtual Conference
Extend, refinance or restructure: How companies can continue to manage liabilities and repayment obligations through the pause in economic activity (in Turkish)
Bonds, Loans & Sukuk Turkey 2019
Unlocking Turkey's distressed asset potential: How restructuring can provide a platform for the return of international investors