Elena Eliseyenko
Head of Business Development, CIS, CEE & Turkey
S&P Global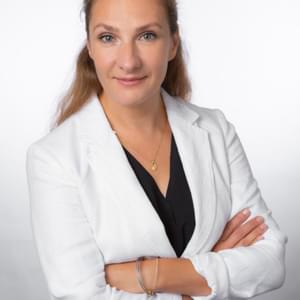 Biography
Elena Eliseyenko is the Head of Business Development at S&P Global Ratings in CIS and CEE is also responsible for the strategic development of Turkey, Greece, and Cyprus.
Elena joined the company in 2005 and since 2014 led the Moscow office, which coordinated the coverage and business development of the countries in the region. As head of business development at S&P Global Ratings, Elena was instrumental in expanding Standard & Poor's presence and coverage, as well as developing the franchise in new markets, such as Central Asia and the Caucasus.
Before joining S&P Elena worked at Deloitte and Russian air-freighter Volga-Dnepr, where she held a number of positions in marketing and communications.
Elena holds a master's degree in Finance and Credit from the Plekhanov Russian Academy of Economics.
---
Speaker at these events:
Bonds, Loans & Sukuk Turkey 2022
Investors under the microscope: Unravelling the impact of geopolitics, tax and macroeconomic volatilities on Turkish foreign direct investment