Brock Edgar
Senior Managing Director
FTI Consulting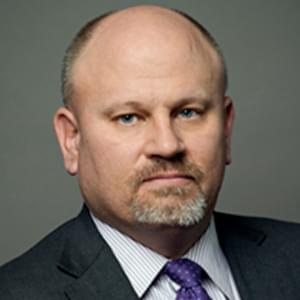 Biography
Brock Edgar specialises in large, multi-national restructuring assignments in Mexico, the Caribbean and South America. Mr. Edgar has over 25 years of experience, including expertise in the construction (including cement), auto parts, manufacturing (steel), retail, transportation, distribution, oil and gas, telecom, media, communications, mining, hotels, and financial service sectors, and the formulation of in- and out-of-court restructuring plans. ​
To date, his assignments have involved the successful restructuring of more than USD$150 billion of indebtedness. ​
Recent major Latin American related restructurings include Constellation S.A., a Brazilian oil and gas offshore driller; Oi S.A., one of Brazil's largest telecom groups; the Sovereign Restructuring of Barbados; Empresas ICA, one of Latin America's largest construction companies; OAS S.A., one of Brazil's largest construction companies; and, Automotores Gildemeister, an importer and retailer of Hyundai cars. ​
Mr. Edgar has advised either the creditors or the company in almost all of the significant Mexican manufacturers who have reorganised their financial indebtedness during the last 25 years. ​
Prior to joining FTI Consulting, Mr. Edgar was a Partner at PricewaterhouseCoopers in the Corporate Recovery area.
---
Speaker at these events:
Bonds & Loans Latin America 2020 - Virtual Conference
Offshore investors of local currency bonds issued under international law: Unbundling the complexities of cross-border restructuring