Douglas Elespe
Chief Executive Officer
Fitch Ratings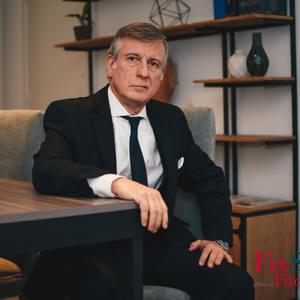 Biography
Presidente y CEO de Calificadora de Riesgo Fix SCR afiliada de Fitch Ratings. Ex Presidente de Moody's Latin America y de Magister BankWatch. Profesor Titular de Mercado de Capitales y Sistemas Financieros de la Universidad de Buenos Aires. Sub Director de la Maestría de Derecho y Economía. Profesor Regular por Concurso. Presidente del Comité de Certificaciones Financieras Internacionales (ACIIA-EFFAS-IAEF). Miembro del Consejo Directivo de la Association of Certified International Investment Analyst con sede en Zurich. Miembro del Instituto de Derecho Constitucional de la Academia de Derecho y del Instituto de Metodología de las Ciencias en la Academia de Ciencias Políticas y Morales.
Consultor y Director de empresas. Ex Manager del Royal Bank of Canada en Argentina. Ex Presidente del Instituto Argentino de Ejecutivos de Finanzas, Ex Presidente de Thomson Financial de Thomson-Reuters Para Cono Sur.
Abogado. MBA. Doctorado Esp. Economía y Finanzas (UBA-Univ. California). Conferencista. Publicó libros y artículos de su especialidad. Distinciones Académicas: Diploma de Honor, UBA, Life Member California Scholastic Federation.
---
Speaker at these events:
Bonds, Loans & Derivatives Argentina 2019
Unlocking ESG financing – is this the new untapped pool of liquidity that issuers/borrowers have been looking for?