Domicio dos Santos Neto
Partner
Santos Neto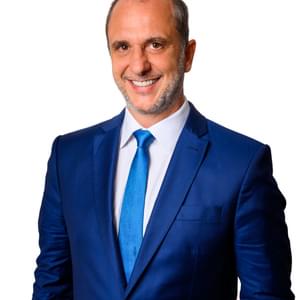 Biography
Domicio dos Santos Neto is the founding partner at Santos Neto Advogados, and head of agribusiness, project finance, trade finance, capital markets, OTC and derivatives, corporate finance and banking and finance departments. Domicio has an outstanding track record advising clients on the negotiation of cross-border transactions, structured commodity financings and syndicated loans, with more than 26 years of experience.
Domicio was admitted to the Brazilian Bar Association (OAB), São Paulo chapter, in 1990. He has an LLB (1990) and a master's degree in tax law (1998), both from the Pontifical Catholic University of São Paulo; and a master's degree in commercial law from the University of São Paulo (2002). He is a former member of the commission on foreign trade and international relations of the São Paulo chapter of the Brazilian Bar Association.
Domicio is a speaker at many Brazilian and international conferences and author of several published articles on agribusiness and banking and finance.
---
Speaker at these events:
Bonds & Loans Latin America 2020 - Virtual Conference
Private credit as an asset class in Brazil: What is the business case for lenders and borrowers?