Diego Folino
Regional Head, Mexico, Central America and the Caribbean
UK Export Finance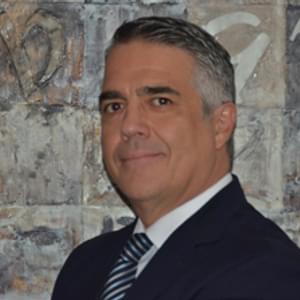 Biography
Diego Folino is an accomplished Chief Executive level with 25+ years of experience within the International Financial Sector (Management, Corporate and Investment banking, Wealth Management and Innovation).
Well recognised in the financial market for his results, capacity to lead transformational change, strong leadership, and excellent interpersonal skills with a broad multicultural background.
Founding Partner of Tinto Capital, a private firm focused on business development, investment banking, advisory on capital solutions and wealth management for local and international clients.
Currently Diego is the Regional Head of UK Export Finance for Mexico, Central America and the Caribbean based in Mexico City with office within the British Embassy in Mexico.
Some of the previous positions worth mentioning from his professional career includes:
Deputy CEO of Bank of China Mexico, President and CEO of Bank of New York Mellon México & Latam Head of Innovation, CEO of Standard Chartered Bank International in the US (former American Express Bank), Americas Regional Head of private banking for Standard Chartered, Mexico Country Head Standard Chartered Bank and several senior business positions at Bank of America Mexico, over his 10+ years with the bank.
Bachelor in Business Administration from Instituto Tecnológico Autónomo de México (ITAM), with executive program studies at the Said Business School from Oxford University.
Active member of Pro-Valle, a non-profit organisation focused on the preservation of natural resources and proper development of Valle de Bravo and its lake in the State of Mexico, Mexico.
---
Speaker at these events:
Bonds & Loans Latin America 2020 - Virtual Conference
What is the status of Mexican energy projects post-COVID?