David Staples
Managing Director, EMEA, Corporate Finance
Moody's Investors Service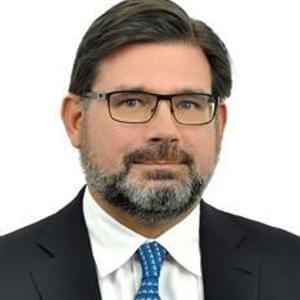 Biography
David Staples is a Managing Director at Moody's in the EMEA Corporate Finance Group based in Dubai. His responsibilities include managing the analytical teams that oversee the ratings of companies based in the Middle East, Turkey, South Africa as well as Russia and the CIS. David has a Masters degree from The Johns Hopkins School of Advanced International Studies in Washington, D.C. (1984) and a Bachelors degree from the University of Cincinnati (1982)

---
Speaker at these events:
Capital Markets Saudi Arabia 2022
How has Saudi Arabia's oil and non-oil economies performed since pandemic?
Bonds, Loans & Sukuk Middle East 2023
What are investors looking for from issuers and borrowers in the Middle East? How can corporates demonstrate their sustainability credentials to attract investment?
Capital Markets & ESG Finance Saudi Arabia 2023
Green is the new black: What are ESG fund managers' expectations when a debut borrower issues green or sustainable bonds
Bonds, Loans & Sukuk Middle East 2020
Politics and markets: Considering idiosyncratic risks that could rock the markets in 2020
Bonds, Loans & Sukuk Middle East 2019