David Moleshead
Senior Counsellor, MEAP Region
UK Export Finance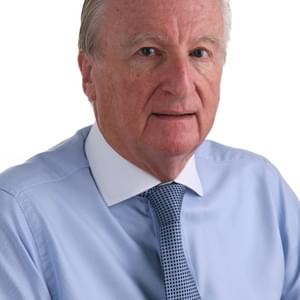 Biography
David took us this new role, based in Dubai, in early 2018 with oversight for the origination of UK Export Finance (UKEF) opportunities in the region.
In recent years, UKEF has developed a reputation as one of the more agile and flexible ECAs with its involvement in capital markets, Islamic Finance and limited recourse project financing – within the Middle East region they have been active in many major real estate infrastructure, power and oil and gas financings.
Previously, David had a career of over 42 years in investment /international banking in UK, Europe, Asia and the Middle East managing teams which have been market leaders. He came to the Middle East in 2000 and during his time as managing director for HSBC investment banking , the birth of the debt capital markets in the MENA region was pioneered with the arrangement of several debut bond and sukuk issues on behalf of sovereigns , banks and other leading entities for which HSBC won numerous industry awards.
He first became involved in export finance in the 1980s and whilst at Paribas was chairman of the Foreign Banks Association's export finance activities in London. The team that he managed in Paribas became the first foreign bank to win the Queens Export Award.
In the region, as founder of the longest established business angels network he has been involved in advising many SMEs and entrepreneurs and has helped to raise over $150m for various businesses.
---
Speaker at these events:
Project, ECA & Structured Finance Middle East & Africa 2019
Bridging the gap between loan tenors and project lifecycles in the structured finance market: How can developers, sponsors and contractors secure credit lines beyond the 7 year mark?