David Masondo
Deputy Minister of Finance
National Treasury, Republic of South Africa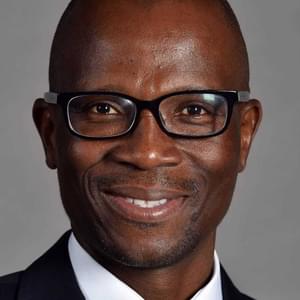 Biography
Dr David Masondo obtained his PhD at New York University (USA). His PhD thesis focused on Post-Apartheid State Industrial Policy and Investment in the South African Automotive Industry. He obtained both his BA (Hons) and MA at Wits University.

Dr Masondo has held different political and managerial positions in government, including serving as the Finance MEC and Director in the Local Government Department in Limpopo. He was Chief Director for Economic Sectors and Industry; and also served as the Chief Executive Officer (CEO) of the Automotive Industry Development Center under the Gauteng Provincial Government. He has been a political activist for a period of approximately 30 years.

Dr David Masondo is an African National Congress National Executive Committee member serving in the Economic Transformation Committee and has served in various positions of leadership. He was the Principal member of the Financial Sector Charter Council representing the Community.

Dr Masondo is passionate about Education and has worked as a lecturer at Wits University teaching States and Markets (undergraduate) and Political Economy of Modern South Africa (Post-graduate course) amongst other courses. He is the Founding Principal of the OR Tambo School of Leadership, a political education school of the ANC. His passion for education extends to community development. To this end he is a founding chairperson of the Topisa Trust, which provides ongoing support to youth to promote education, sport and cultural excellence in villages in Limpopo.
---
Speaker at these events:
Bonds, Loans & Sukuk Africa 2020