Daniel Kavishe
Sub-Saharan Economist
Rand Merchant Bank (RMB)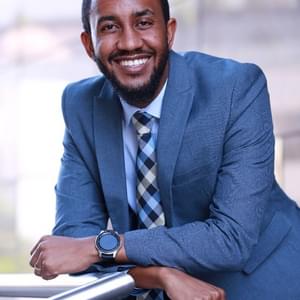 Biography
Daniel analyzes the macroeconomic trends of emerging African nations. He specifically focuses on countries where the FirstRand Group has presence. Prior to this, Daniel served as the Group economist for FirstRand Namibia, supplying detailed macroeconomic analysis of the Namibian market.
Within the FirstRand group, he has also worked as a general market research manager supplying competitor analysis and key market trends that aided the process of building various client value proposition products. He has helped run Namibia's housing Index and he later developed a Rental index that is still used until today.
Prior to working for FirstRand, he served as an economic analyst for a stock broking firm. Daniel has an Honours degree in Economics (cum laude) from the University of Namibia with work experience in the journalism field as well.
---
Speaker at these events:
Bonds, Loans & ESG Capital Markets Africa 2023
Macroeconomic outlook for the African continent: How is rising inflation, interest rates and a stronger dollar going to impact growth and investment?
Bonds, Loans & Sukuk Africa 2022
Africa outlook 2022: Which global, political, and economic factors are having the greatest impact on the continent's growth trajectory?