Damilola Agbaje
Investment Principal
African Infrastructure Investment Managers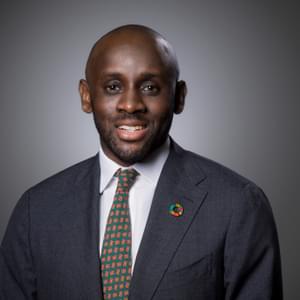 Biography
Damilola joined AIIM in 2013 and supports the Pan-African investment team with origination and execution of transactions, primarily in West Africa. Damilola also provides regional support across all aspects of the business.
Damilola was a member of the transaction team executing AIIM funds' investment into Starsight Power Utility Limited, Amandi Energy Limited, IHS Towers and Azura-Edo IPP.
Damilola sits on the board of Starsight Power Utility Limited.
Prior to joining AIIM, Damilola worked in Jefferies LLC's Mergers and Acquisitions group in New York City where he executed transactions across sectors, including infrastructure and prior to this Damilola spent brief periods with Renaissance Capital and Goldman Sachs' investment banking divisions.
---
Speaker at these events:
Bonds, Loans & Sukuk Nigeria 2019
Spotlight on Nigeria's energy and infrastructure sectors: Funding and risk management solutions for lenders, investors and developers