Dalu Ajene
Head: Coverage
Rand Merchant Bank (RMB)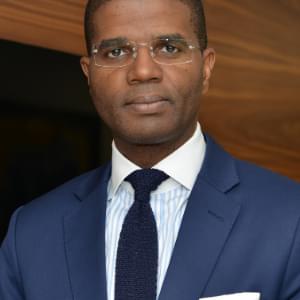 Biography
Dalu is the Head of Coverage at Rand Merchant Bank ("RMB") where he is responsible for managing RMB's client origination and engagement teams across key sector verticals in South Africa and RMB's regional offices in the Rest of Africa and the U.K. Prior to his current role, Dalu served as the Deputy CEO and Head of Investment Banking at RMB Nigeria. He has over 19 years of financial services experience working for both Global investment banks and Africa investment banks. He has executed over US$15 billion worth of advisory, capital markets and financing transactions in several continents including North America, Europe, Middle East and Africa.
He started his career at Bear Stearns as an M&A Analyst and since then has worked in various international banks including Bank of America, BNP Paribas and Credit Suisse, before moving to Africa to work at Rand Merchant Bank in various roles. Dalu is a member of various Senior Executive Committees of the Bank and key Risk and Credit Committees for SA and RofA businesses.
Dalu holds an MBA in Finance and Strategy from Harvard Business School and a Bachelor's degree in Economics from Dartmouth College. He is married and has two sons and enjoys running and playing squash.
---
Speaker at these events:
Bonds, Loans & Sukuk Africa 2022
Chairman's opening remarks