Constantin Von Moltke
Director of Syndications and Agency
African Export-Import Bank (Afrexim)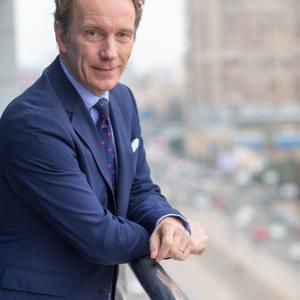 Biography
Constantin is Director of Syndications & Agency at the African Export-Import Bank based in Cairo. He has 25 years' experience of working for both commercial banks and development finance institutions in the loan markets in the Africa, Europe, and the Middle East. Prior to the present position he held management positions with the African Development Bank (Head of Syndication & Co-financing), UniCredit (Global Head Project & Commodity Finance Loan Syndication), and Dresdner Kleinwort Wasserstein (Manager, European Energy & Utilities - Project and Acquisition Finance). In these capacities Constantin has been responsible for advising, arranging and syndicating corporate / project / acquisition financings and structured commodity financings in the financial institution, infrastructure, natural resources and industries sectors. He started his career at the International Trade Centre and United Nations Conference on Trade and Development in Geneva.
---
Speaker at these events:
Bonds, Loans & ESG Capital Markets Africa 2023
Greening Africa's syndicated loan markets: How are banks adapting their portfolios and approach to underwriting in-line with ESG principles?
Bonds, Loans & Sukuk Francophone Africa 2021 Virtual
How to develop banks' approach to lending in the syndicated market to widen the region's funding portfolio
Bonds, Loans & Sukuk Africa 2020 - Virtual Conference
Supporting pre-COVID activity and easing the downturn: How are DFIs, ECAs and commercial banks working alongside each other to ease the financial impact of the pandemic on the continent?