Cleverson Aroeira da Silva
Deputy Managing Director
BNDES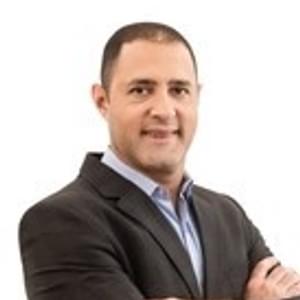 Biography
Cleverson Aroeira da Silva is the deputy managing-director in charge of the Investments Partnerships Structuring Division, the service provision unity of BNDES for structuring concession projects and public-private partnerships in infrastructure. Formerly in BNDES, he worked as the Head of the Department of Transportation and Logistics, responsible for assessing and structuring project finance and long term loans operations for toll roads, railways and airports concessions. Also worked as the Deputy Minister of the Federal Secretariat of Civil Aviation, where he attended the coordination of granting federal airports to the private sector. He obtained law degree from the Federal University of Espírito Santo and postgraduation in management from institute COPPEAD / UFRJ (Executive MBA).
//
Superintendente da Área de Estruturação de Parcerias de Investimentos, a unidade do BNDES responsável pelos serviços de estruturação de concessões e PPPs em setores de infraestrutura econômica e social, atua com estruturação de parcerias desde 2006. Já foi chefe do Departamento de Transportes e Logística do BNDES, responsável pela análise de operações de project finance e financiamento de longo prazo para concessões rodoviárias, ferroviárias e aeroportuárias. Foi ainda Secretário Executivo de Aviação-Civil, quando atuou na coordenação de concessões aeroportuárias ao setor privado. É graduado em Direito pela Universidade Federal do Espírito Santo e possui MBA executivo pela Escola de Negócios da UFRJ.
---
Speaker at these events:
Bonds & Loans Latin America 2020 - Virtual Conference
How does the Brazilian government plan to fund its privatisation programme?