Christopher Wilmot
Group Head of Treasury and Financial Markets
Bank ABC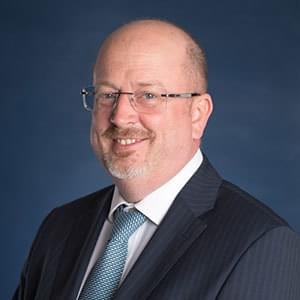 Biography
Mr. Wilmot joined Bank ABC in June 2016 with responsibility for the bank's Corporate Treasury, Financial Markets and Capital Markets businesses.
He is a senior banker with 30 years of treasury, investment and financial markets experience, covering both conventional and Islamic banking disciplines, of which the last 20 years have been within the MENA region. He joined the Bank ABC Group from First Gulf Bank, Abu Dhabi, where he was a member of the executive management team responsible for managing the bank's overall liquidity, wholesale funding strategy, proprietary investment and global markets businesses.
Prior to joining FGB, Mr. Wilmot held Group Treasurer positions with Ahli United Bank, Bahrain, and Saudi Hollandi Bank, Riyadh (ABN Amro Group). His many career achievements include the opening of the Saudi Arabian domestic debt capital markets with the inaugural Lower Tier II subordinated debt issuance in 2005, overseeing the conversion of Bank of Kuwait and Middle East to a Shari'a compliant bank in 2010 and achieving industry recognition for developing FGB's debt raising platform through receiving Global Capital's Award for "Most Impressive Borrower-Middle East" in 2015.
---
Speaker at these events:
Issuers & Investors Forum 2019
Assessing the macroeconomic outlook: From the perfect storm of 2018 for EM Capital Markets, what did 2019 hold in store for issuers and investors alike and more importantly the outlook for 2020?