Charlie Seymour
Financial Advisor
Emirates Water and Electricity Company (EWEC)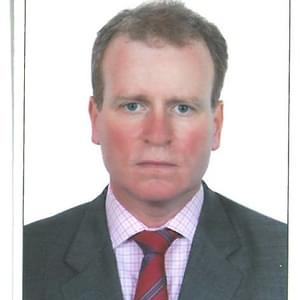 Biography
Charlie Seymour is currently an internal Financial Adviser for the Abu Dhabi Water & Electricity Authority (ADWEA) where he works for ADWEA's highly successful Privatization Directorate. He recently played a leading role in the procurement, negotiation and financing of the 1,177MW Sweihan Solar PV Project in Abu Dhabi, which once constructed will be the world's largest single Solar PV Project. The winning Sweihan bid also set a new benchmark in the cost competitiveness for the global Solar PV industry with a weighted levelized tariff of 2.42 c/kWh. Further large scale solar PV plants are being planned in Abu Dhabi as the sector undergoes material transition, due to a changing fuel configuration and the significant cost competitiveness of Solar PV and Reverse Osmosis (RO) water desalination.
Charlie is also involved in the structuring and financing of the commercial consolidation and refinancing of a 30 MIGD RO expansion project with the existing Fujairah F1 Project, which is expected to closeprior to year end 2017. The financing plan will include a 144a/Reg S project bond capital markets issue, building upon the success in 2013 of the Shuweiaht S2 bond issue.
Prior to joining ADWEA in the summer of 2009 Charlie has spent over 20 years in the power/utilities sector as a banker (at HSBC - where he led the Project Finance power & utilities team, UBS and BZW) and as a developer (at InterGen).
---
Speaker at these events:
Project, ECA & Structured Finance Middle East & Africa 2020
PPPs, project finance and privatisations: How will they be financed?
Project, ECA & Structured Finance Middle East & Africa 2019
Financing MEA's solar and water projects: How can the structures used to successfully finance Abu Dhabi's pipeline be applied elsewhere in the region?
Funding CAPEX and projects in the 'green age': Why developing green finance is essential for securing long-term capital across MEA
Bonds, Loans & Sukuk Middle East 2019