Chandi Mwenebungu
Director, Treasury
African Export-Import Bank (Afrexim)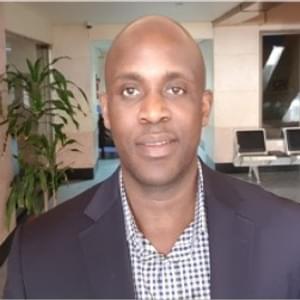 Biography
Mr Chandi Mwenebungu is the Director & Treasurer (Treasury & Markets) of African Export Import Bank (AFREXIMBANK). He holds a Masters Degree in Accounting and Finance. He is a Fellow of the Association of Certified Chartered Accountants ("FCCA"), and a member of the Association of Corporate Treasurers ("ACT") in the United Kingdom. He is also an Alumni of Advance High Performing Leaders (AHPL) from the International Institute of Management Development (IMD), Switzerland. Mr Mwenebungu joined AFREXIMBANK in 2013. He has over 20 years of experience as a Treasurer and Investment Expert in the financial services sector i.e. in the Banking Industry, Health & Insurance Industry and the Asset Management Industry. He previously worked as the Head of Treasury and Investments for International Insurance Company of Hannover (InterHannover), a subsidiary of Hannover Re, in London, where he was in charge of treasury and investments activities in the United Kingdom, Sweden, Italy, Canada and Australia. Mr Mwenebungu also worked for Cigna International Inc. (Europe) in Glasgow, United Kingdom and Brussels, Belgium where he was in charge of treasury and investment activities in the EMEA region. Prior to his relocation to the United Kingdom, he worked for Nedbank Malawi Limited in Blantyre, Malawi.
Chandi Mwenebungu's daily aspiration is to learn and have a better life. Chandi is an investor and interested in investing in entrepreneurship ideas that are life changing and expected to make an impact in business environment. He is interested to invest in his own right as an individual or through an entity as long as the risk or business idea on offer meets his appetite.
---
Speaker at these events:
Bonds, Loans & Sukuk Africa 2020 - Virtual Conference
Assessing sovereign debt outlook for 2021: Where are sovereigns looking for funding?
Bonds, Loans & Sukuk Africa 2019
Objectives, strategies and successful execution: Understanding the decision-making process behind borrowers' selecting debt markets and products
Replicating Inter-African Trade Corridors for Capital Markets: Policy changes/harmonisation to stimulate inter and intra-regional cross-border financial flows